In February 1922 Reinhard Philipp founded The Philipp Manufacturing Company, opening its doors, with his cousin Herman Tauscher and brother-in-law Bill Flood. The company specialized in fire retardant products, including tinclad and kalamein doors. The company survived the Great Depression of 1929 -1939; with Mr. Philipp advising his customers "he would take any and all projects." Philipp's had a small set back in 1960 when a fire caused some damage to its original building. That didn't hold the company back though. Later that year the company built an addition. Because of his dedication to the company, the employees presented Reinhard with an inscribed plaque and "warm words of praise" during the company's 40th Anniversary in 1962.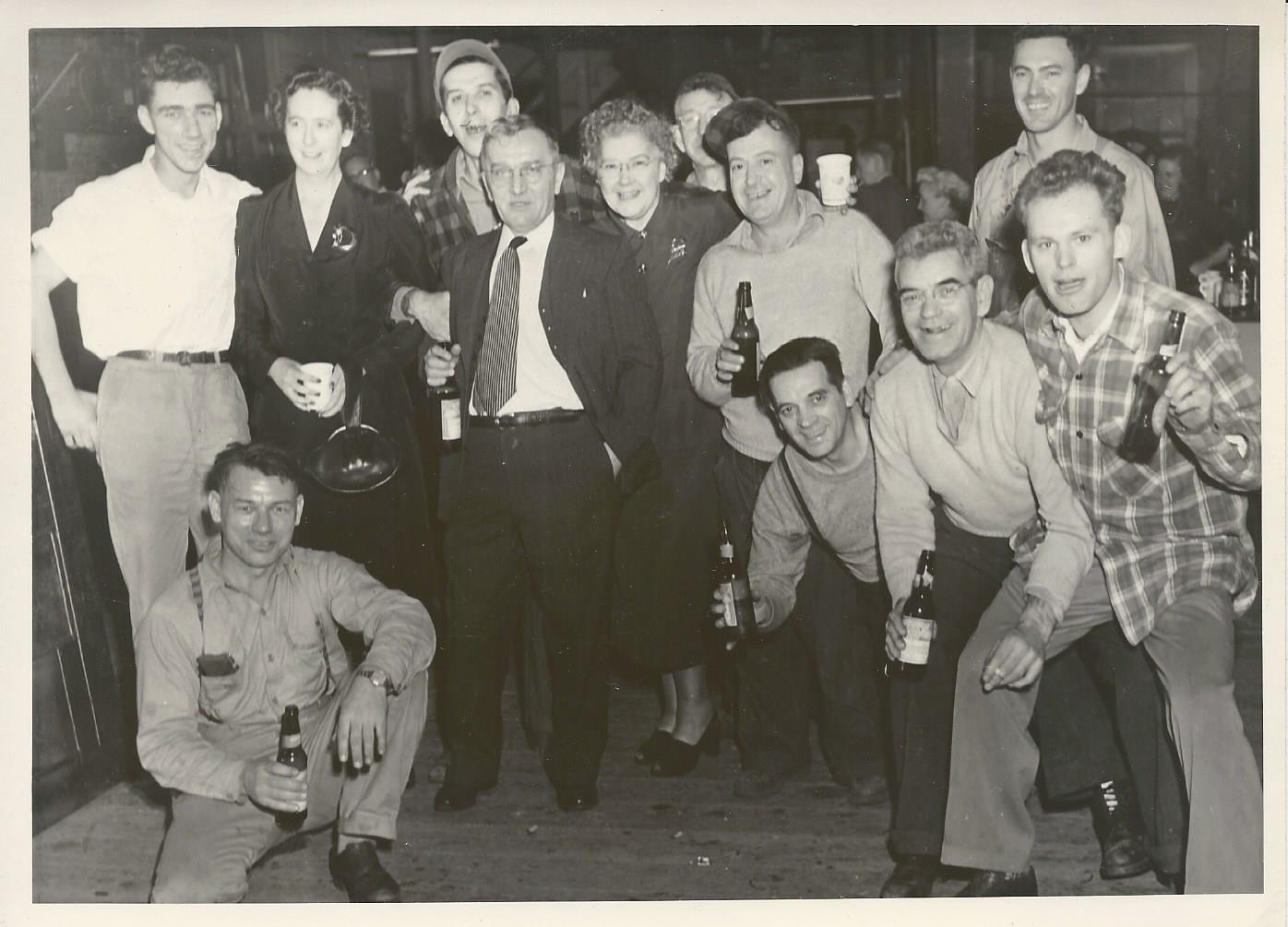 History of The Philipp Manufacturing Company
Founder Reinhard Philipp (center) & original Craftsman Herman Tauscher (kneeling left). Pictured with some employees in the 1960's, including H.R. Tauscher (standing behind his father)
Within the first 40 years the company expanded and employed more than 100 individuals. In 1964 a house that was located in front of the property was purchased and turned into the main office building. The company bought the abutted land and building from The Walsh Lumber Co. in 1966 to accommodate the needs of the growing business. Philipp's was often described as "the nation-wide leader in the custom fabrication of fire retardant material." Reinhard Philipp acted as President of the company for a little over 50 years; from 1922 till his passing in 1975.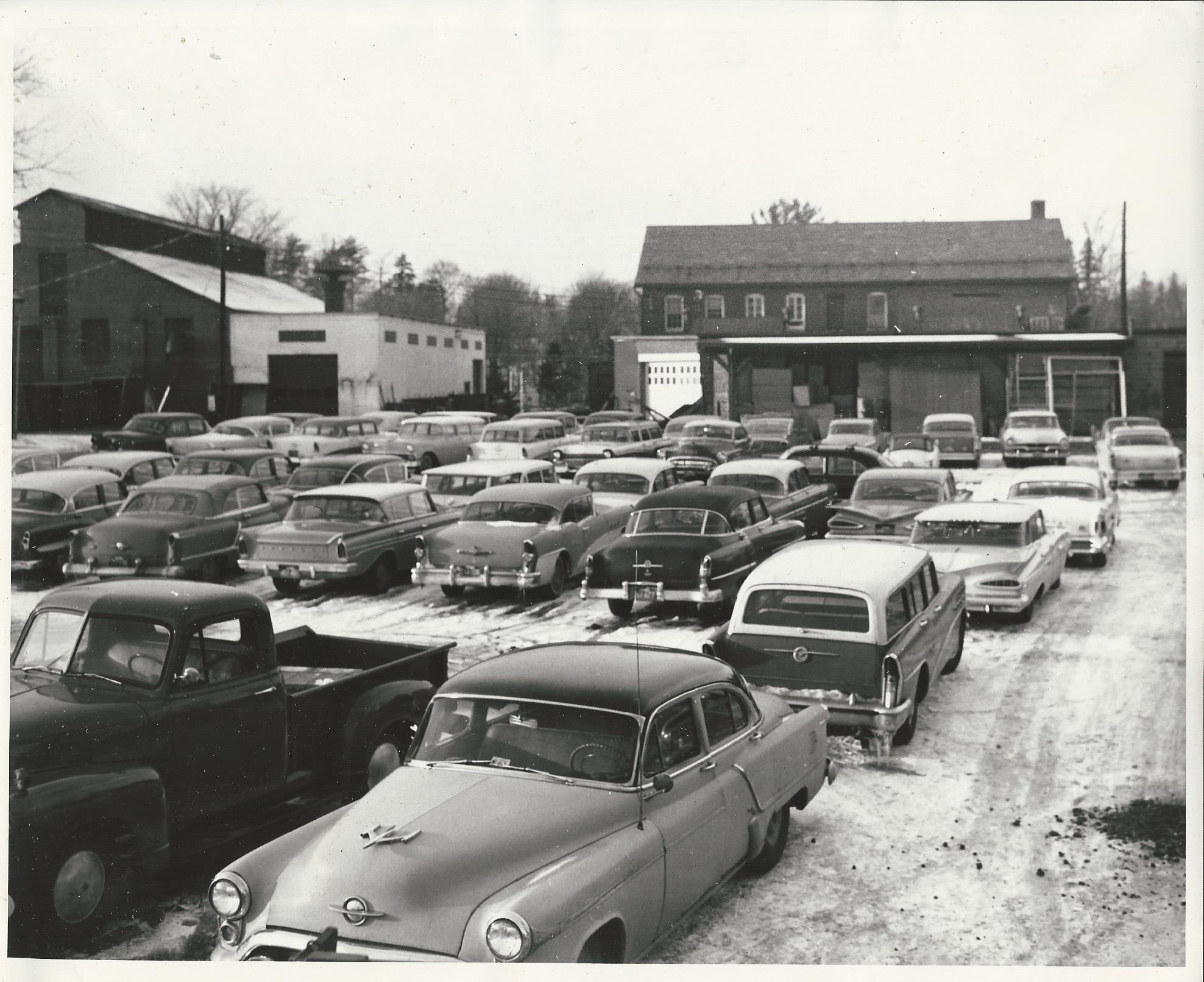 After Mr. Philipp's passing, Herman Tauscher's son Herman R. Tauscher (often called H.R. by customers) became President and led the change from tinclad and kalamein doors to specializing in custom hollow metal frames & doors. He expanded the business from individual workshops by connecting the production buildings and building two warehouses, our steel warehouse and our finished product warehouse. H.R. Tauscher retired in 1994, with his cousin Elwood Beebe taking up the leadership position. Elwood went on to serve as the Company's President for 17 years before his passing in 2011. He made his presence known in the factory, by taking "walk-throughs" every day, sometimes twice a day. Doing this, the employees acknowledged that he was there not only watching them to make sure that they did their job, but he was there to help guide them. Elwood often referred to Philipp's as "The Cadillac of the HM Frame & Door Industry."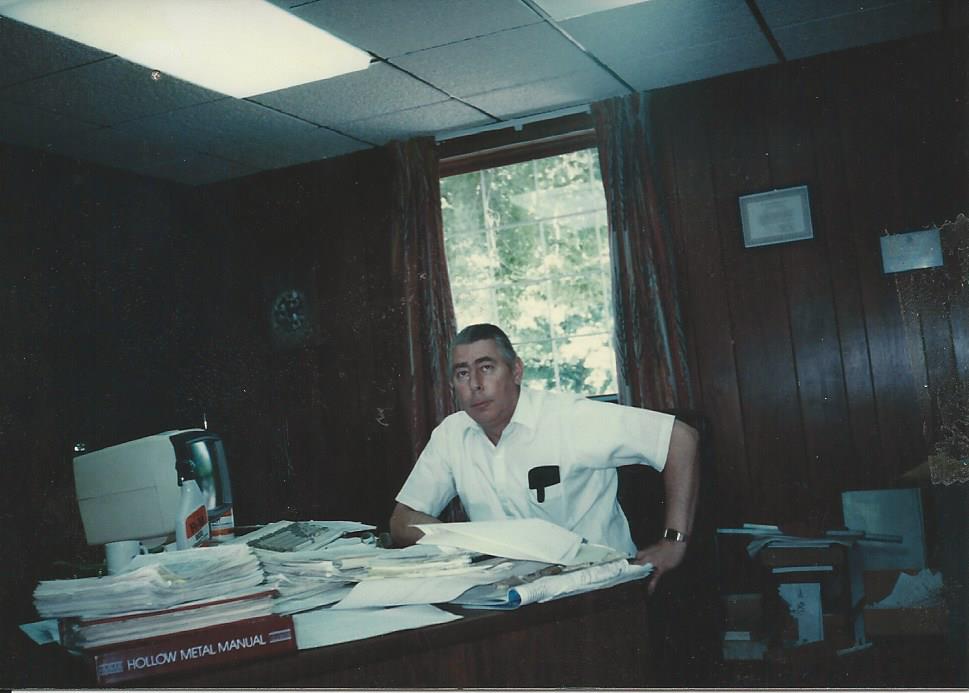 During his time as President, Elwood worked side-by-side with Russell S. Tauscher (son of H. R. Tauscher). Russell split his time working in the factory, much like his grandfather Herman did before him, and in the office. Upon Elwood's passing, Russell took over as President. Today he can be found either at his desk working on shop drawings, or in the factory working with the employees. He is dedicated to keeping Philipp's on the map as a lead competitor for custom HM products.
Herman R. Tauscher (H.R.)
The Philipp Manufacturing Company today